EXCLUSIVE VENUE FOR EXHIBITIONS AND PRODUCT LAUNCHES
The Vimonisha Private Collection - Press Coverage
Press Release
Press Coverage








Press Coverage
Click here to Watch the live coverage of the Vimonisha exhibition



For more information regarding participating in future shows contact
Monisha Gidwani : 9820043549 , Email : monisha@vimonisha.com


Press Coverage
The Vimonisha Private Collection "Raksha Bandhan Special" Post show report- 4th & 5th August 2010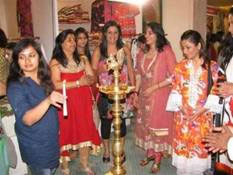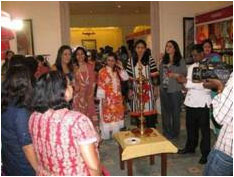 The Vimonisha Private Collection- Raksha Bandhan show ended with two days of designers displaying a dazzling array of prêt wear, jewellery, shoes, bags, and home products. A good turnout of visitors saw frenzied buying and enquiries for two days. The designers themselves inaugurated the show and started the proceeding of the exhibition at the Hotel Sheraton Chola on Cathedral Road. The exhibition went off smoothly and the exhibitors and visitors were both delighted on another successful show.
Wide coverage in the press from NDTV Hindu and Chennai online saw the exhibitors excited about the show.

For more information regarding participating in future shows contact
Monisha Gidwani : 9820043549 , Email : monisha@vimonisha.com






Press Coverage
Contents to be updated after the show...


For more information regarding participating in future shows contact
Monisha Gidwani : 9820043549 , Email : monisha@vimonisha.com